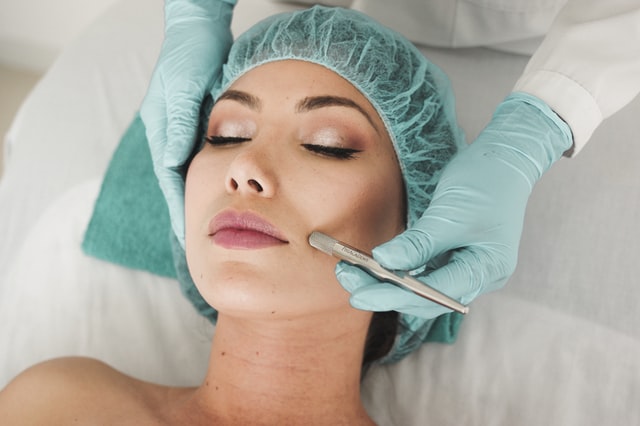 Maybe you didn't think gravity and a few years could change your facial appearance so much, so soon. But in today's world, where first impressions are essential in business and personal relationships, an attractive appearance can make a world of difference. So, if you feel you need to look younger, less tired, or want to feel better about your appearance, cosmetic facial rejuvenation may be worth considering.
At Connecticut Facial Plastic Surgery, we offer procedures to make you look beautiful. Your tired eyes will become more alert. Your sagging jowls will transform into a defined jawline, and wrinkles, lines, and folds will disappear.
Here is a menu of options to help you look younger, healthier, and more vibrant.
Surgical Procedure for Facial Rejuvenation
The face is too precious to ignore, especially from the rigors of environmental and work pressures. So, when thinking about facial rejuvenation, let's start with the eyes.
Blepharoplasty
When your eyes show age, it requires the skill of a board-certified facial plastic surgeon to open and refresh them. Also known as an eyelid lift, blepharoplasty aims to deliver a more approachable appearance. In performing this procedure, your surgeon will reshape the upper and lower eyelids to eliminate droopy and tired eyes.
Brow Lift
Though often overlooked, the brow is a highly expressive part of your face, constantly expanding and contracting when you are surprised or angry. As a result, this area requires attention. Also known as a forehead lift, a brow lift reestablishes youthful skin texture to the upper third of your face.
Facelift
Designed to resolve significant signs of aging – including deep creases, wrinkles, and sagging folds – a  facelift is one of our highest-demand cosmetic surgeries. It can remove years from your face by smoothing fine lines and hollows and reestablishing jawline and chin definition.
Non-Surgical
Not everybody is ready or willing to commit to having surgery, and that's OK. Here is a list of non-surgical treatments that can help maintain your facial appearance until a surgical option has more appeal.
BOTOX®
This popular injectable neuromodulator can smooth overexpression lines on the forehead, brow, and around the eyes. BOTOX® results reveal themselves within days, with a quick and convenient procedure often done during lunch breaks.
Dermal Filler
These injectable treatments restore volume in various areas, including the chin, cheeks, jawline, and under the eyes. In addition, dermal fillers restore lost support and volume for better-defined facial features.
Chemical Peels
Ranging in strength and potency, chemical peels offer another non-surgical option for facial beauty. This treatment eliminates tired, dull layers, revealing fresh, radiant underlying skin. Peels resolve hyperpigmentation, soften acne scarring, and smooth uneven skin tone and texture.
Ready to Meet Your Best Self?
To learn which of our surgical or non-surgical treatments is best for you, call us at (860) 676-2473 or schedule your treatment online. At our Farmington, CT, office, we serve patients from the greater Hartford, Manchester, and Springfield areas.