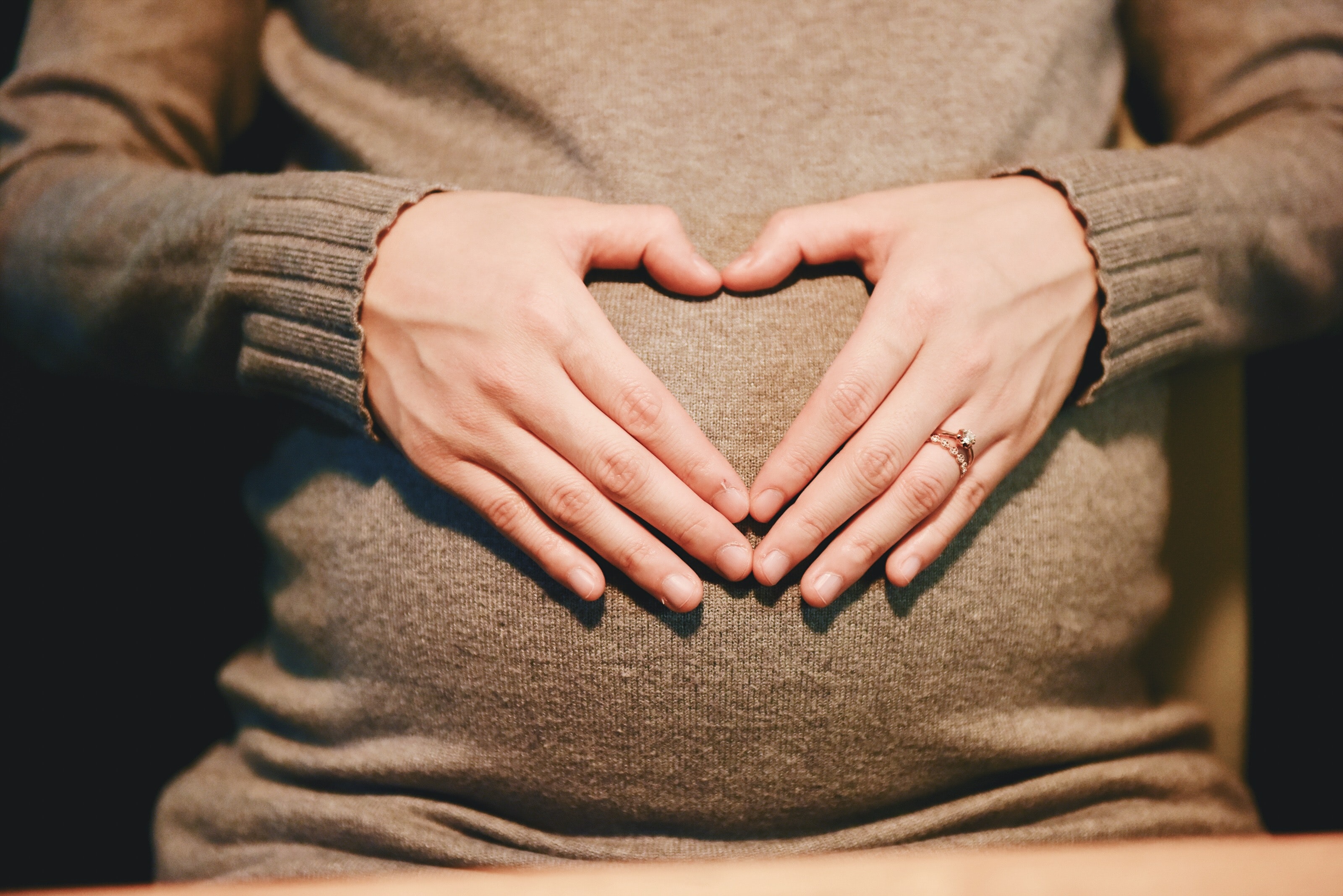 Here at Connecticut Facial Plastic Surgery, we help our patients through many transitions.
One transition that we see regularly is when a woman's skin changes during pregnancy. If you are wondering about what skincare treatments are appropriate and which are not, we are here to help! Here are some answers to questions we hear from women who want to continue their skincare routine safely during pregnancy.
From acne and rashes, to stretch marks and itchiness, your skin will go through changes much like your baby inside of you. Here's how you can deal with these issues without harming yourself or that precious new life:
How to Treat Acne Breakouts
Acne breakouts are often a common occurrence during pregnancy. During pregnancy, you should avoid vitamin A derivatives and retinoids like Retin-A and Renova, as well as products containing salicylic acid (beta-hydroxy acid). These may cause potential harm to your growing baby. Instead, look for lactic acid products or those that contain glycolic acid. We also offer other cutting-edge acne treatments, such as a chemical peel. Be sure to avoid chemical peels that contain beta-hydroxy or glycolic acids. Instead, ask for lactic or alpha-hydroxy acid peels, which are pregnancy safe.
We encourage you to meet with our team to see what safe treatments will be best for you during your pregnancy.
Can I Get a Facial?
A medical-grade facial by a board-certified dermatologist or plastic surgeon can be a godsend when dealing with issues that could use some TLC. While booking your appointment, make sure the treatment is pregnancy-safe.
What About Organic Skincare Products?
If you have been using conventional products that are working, there may be no reason to change. If you decide to go organic, you should check the ingredients first. Stay away from the ingredients we mentioned before: retinol, vitamin A or salicylic acid (may be listed as willow bark), which are all known to cause congenital disabilities. Get to know labels while evaluating products. Here is a list of ingredients to avoid:
Beta Hydroxy acids
Chemical sunscreens
Diethanolamine
Dihydroxyacetone
Formaldehyde
Hydroquinone
Parabens
Retinol
What About Mineral-Based Makeup?
Mineral-based makeup is an excellent choice for pregnant women when the skin reacts unexpectedly to your regular brand. It contains no ingredients that irritate like preservatives and fragrance enhancements. Mineral makeup also contains zinc and titanium, which make up a natural SPF to protect skin against harmful UV rays.
What About Moisturizer?
To combat dry skin during your pregnancy, you should look for moisturizers with ingredients like hyaluronic acid, shea butter, and glycerin. Any products with these main ingredients are great ways to safely highlight your new motherly glow. We'd be happy to help you find a skincare solution that will get you through the pregnancy months!
After your pregnancy, be sure to ask our team about Obagi Nu-Derm Sun Shield SPF 50, a fantastic skin protectant and moisturizer!
What About Self-Tanners? 
You should generally avoid self-tanners until after your pregnancy. Spray and self-tanners have proven they have long-term effects from the active ingredient DHA. Additionally, because these products are applied to such a large swath of skin, its best to avoid them until after you are finished with your pregnancy.
Cellulite Creams?
We don't recommend cellulite or firming creams during pregnancy because they contain many of the ingredients we listed as harmful above. You should wait until after your pregnancy to schedule an appointment.
Learn More
If you are like most mothers who are pregnant and worry about what's right and what's wrong to use for skin health, we understand the information can be daunting. We ask if you have any questions about skincare while your pregnant, to give us a call, or better yet, schedule a consultation with our team of experts. We promise to take care of you as you protect your baby.
To learn more, don't hesitate to call us at (860) 676-2473  or schedule a consultation today.