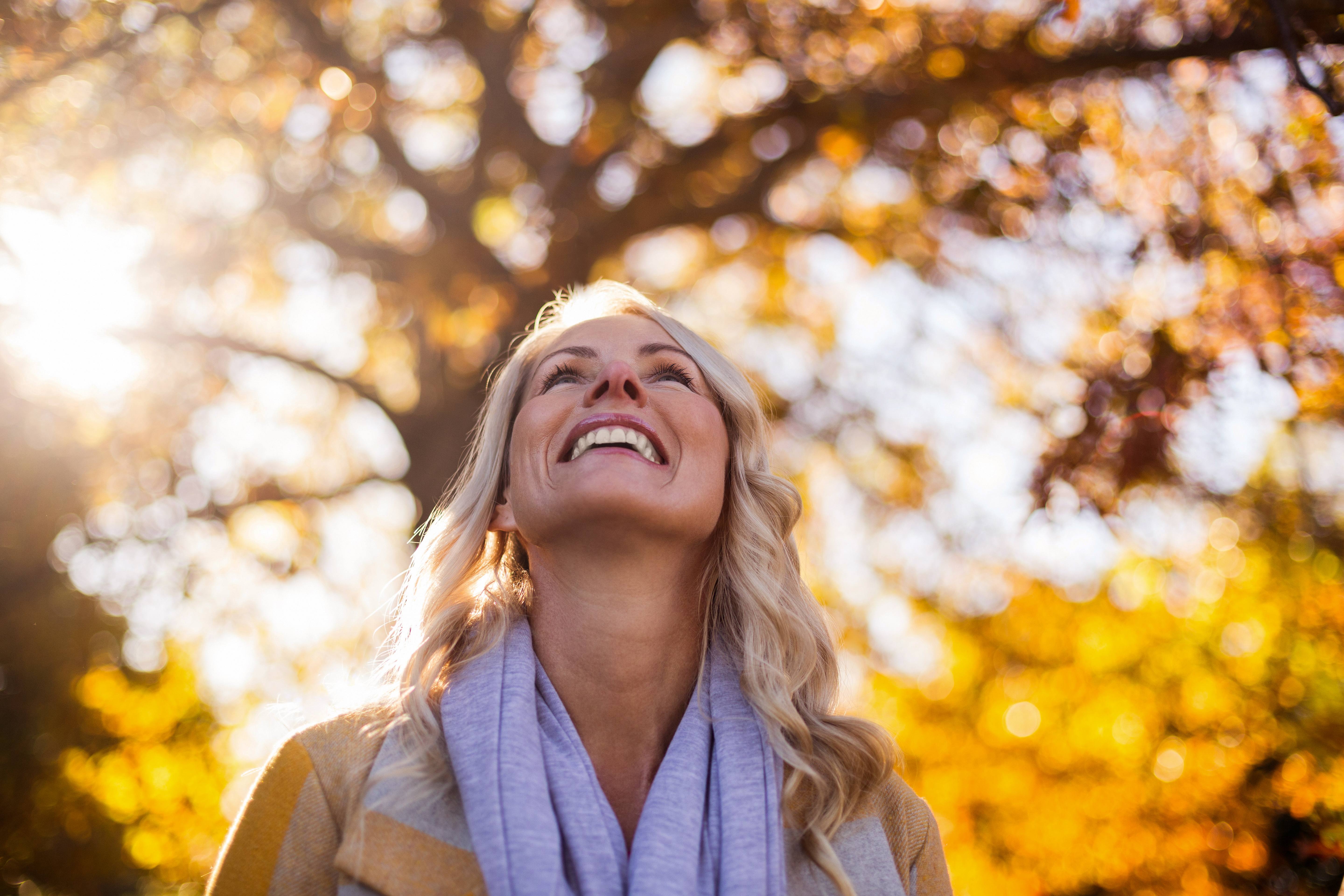 The warmer weather is behind us, and cooler temperatures are ahead. It's a time for changing colors, falling leaves, and vibrant skin with chemical peels. Okay, not the best poem I agree, but autumn is a great time to rid yourself of dull, sun-damaged skin with the non-surgical skincare treatment of a chemical peel. 
Although skincare should be a year-round practice, there are times when certain procedures make more sense. At Connecticut Facial Plastic Surgery, we offer a selection of facial skin treatments designed to enhance your facial beauty in every season. During the fall, there is no better time to schedule a chemical peel. Here are three reasons why:
1. Out with the Old; In with the New
Because we tend to spend more time outdoors when it's warm, our skin becomes more exposed to the sun and wind. A chemical peel will exfoliate damaged skin and replace it with a fresh, radiant underlying layer to counter the damage of being outside so much when the weather is warm. There are different strengths of applications which make the process customized to your unique skin type and issues. 
The procedure will effectively remove the dull, damaged skin to reveal a smoother, more even skin tone and texture. If you develop sun spots during the summer, a chemical peel will lighten any patches or hyperpigmentation caused by too much sun. 
2. Holiday Preparation
Yes, it seems like yesterday that we were watching fireworks and celebrating the 4th of July, but now is the time to start preparing yourself for the holiday season. With travel or guests a big part of our holiday celebrations, who doesn't want to look their best. Also, because a chemical peel does require some time for recovery, you want to get the timing perfect for skincare for the upcoming holidays. The deeper the penetration, the longer the downtime, so it's prudent to schedule your consultation soon. 
3. Staying in the Shade
During the fall it's easy to stay inside and out of the sun. After a chemical peel, you will need time to heal. This recovery period will include staying indoors or in shady areas to ensure a successful recovery. Also, shorter days and turning the clocks back will help you avoid the sun without completely hiding inside. 
Chemical Peel Benefits
Now that we know why autumn is the best time to get a peel, let's talk about the reason many of our patients include chemical peels to their anti-aging regimen:
Reduce superficial and acne scarring

Pairs well with other cosmetic treatments

Provides a younger, more radiant skin presence

Eliminates dry, damaged skin that's been exposed to the environment 

Can be customized to fit the patient's specific requirements and treat their unique skin type
Depending on your cosmetic concerns, you may need a series of peels to address your skin issues. All the more reason for you to seek the advice of a board-certified plastic surgeon today. 
Call (860) 676-2473 or schedule your consultation today.