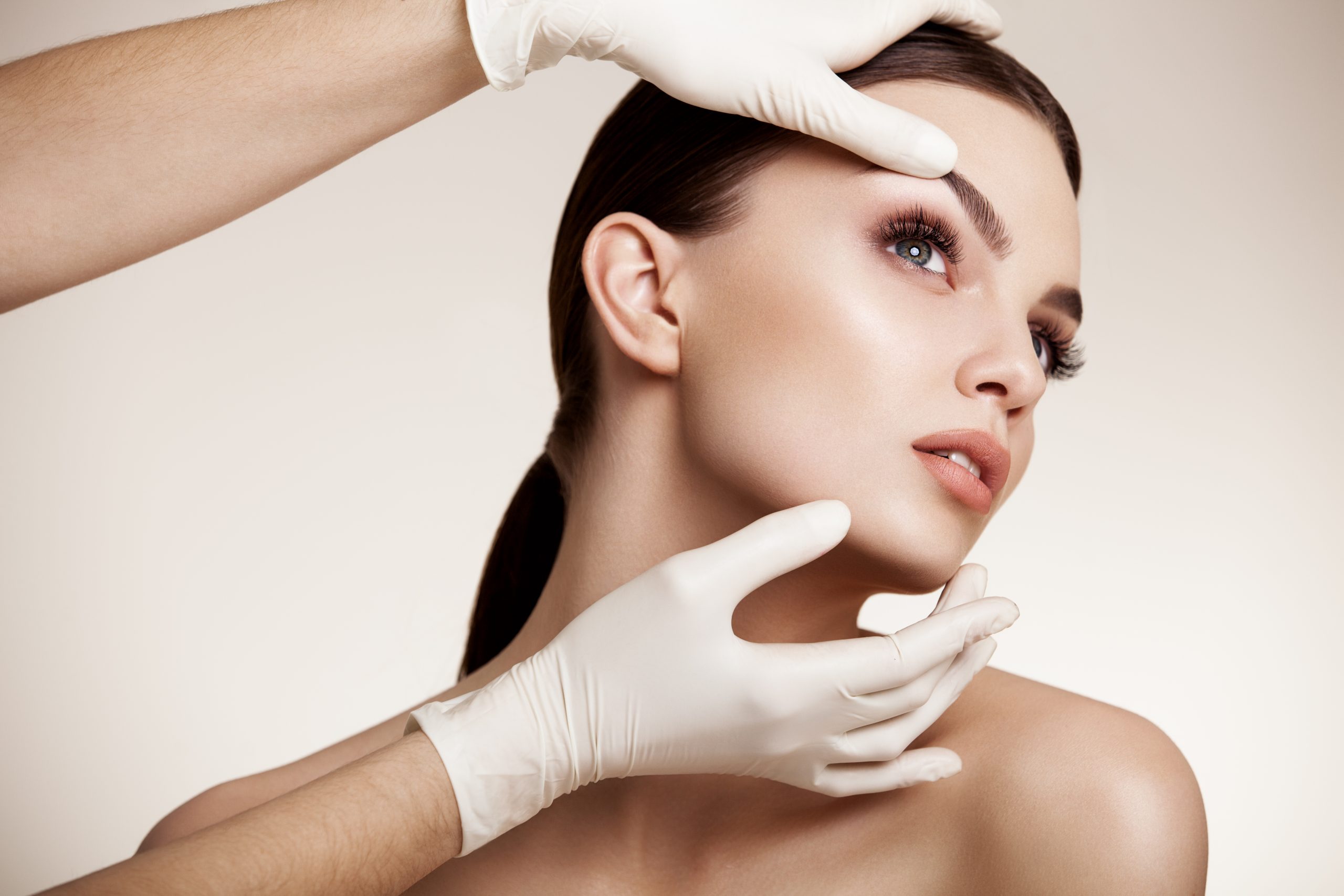 Does your brow hang low, obscuring your eyes and perhaps giving you the appearance of a permanent scowl? We know you're a happy person. It's only the natural aging process. Over time, environmental factors can cause some people to develop an unfriendly or angry look.
Brow lift surgery changes all that. It can resolve a furrowed brow and eliminate forehead lines.
What Is a Brow Lift?
Also known as a forehead lift, a brow lift concentrates on the soft tissue above your eyes. It removes excess skin to smooth over deep creases and repositions the brow to a more youthful spot. With a restored facial appearance, you will be more approachable, and look happier, refreshed, even vibrant. Though the operation only addresses the upper third of your face, other areas below the brow often undergo improvement, and the balance will deliver a beautiful facial symmetry.
Natural Results
Some people are concerned a brow lift will give their face a frozen look or the results will be unnatural. Aesthetic medicine has come a long way since the days of the windblown look. Today, you can expect lovely results and graceful beauty.
Quick Turnaround
Planning and executing a brow lift doesn't take experienced surgeons long. Many patients are out of the surgical suite within an hour, making the operation popular among people with busy schedules.
Since every patient is different, it's essential for us to talk candidly to learn specifically what you expect from the procedure. Most of our patients find these treatments easy, and, best of all, effective.
Long-Lasting Results
Not only will you enjoy an improved facial presence, but the results are also long-lasting, often for a lifetime. While your genetics, lifestyle, and anatomy determine the duration of its benefits, a brow lift is sure to bring you years, if not decades, of facial improvement and a youthful glow.
Procedures That Complement a Brow Lift
When you are looking to enhance your facial appearance, it may take more than one procedure to get the job done. There is flexibility in planning multiple treatments either concurrently or separately to achieve your desired results. Many of our patients choose to enhance their brow lift results with other corrections, including BOTOX®, dermal fillers, eyelid surgery, or a facelift.
Are You a Candidate for Brow Lift Surgery?
If you are considering a brow lift but unsure if it's right for you, we would love to talk with you. During a consultation, we discuss your goals and concerns. We want to ensure we tailor a safe and effective surgical plan. If a brow lift isn't right, we'll work to find other options. The best candidates for a brow lift are in good health and have realistic goals and expectations for the operation.
Are you ready to learn more about brow lift surgery in Farmington, CT? Our excellent staff will help you schedule a consultation. Call us at (860) 676-2473 today.