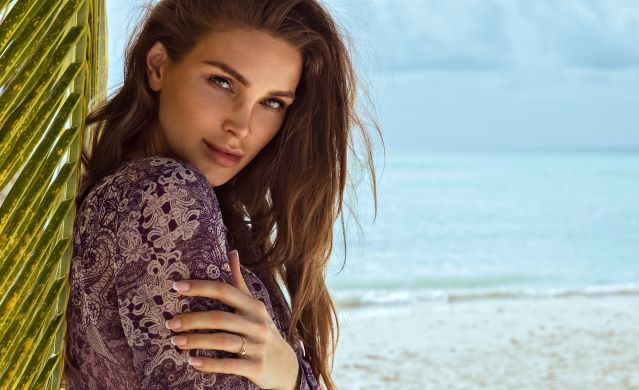 A facelift is a popular plastic surgery procedure designed to address the signs of facial aging.  This surgery can be customized to reverse several of the visible signs of aging, such as loose and sagging skin, loss of fullness in certain areas of the face, lines and wrinkles, and excess tissue under the eyes and along the jaw or jowls. Some facelift surgeries are also designed to address the chin and neck area.
While a cosmetic facelift is extremely effective at turning back the clock, there are some factors to consider when determining whether you would be a good candidate for this surgery.  In terms of age, there is no magic number as to when a facelift should be performed, because of everyone ages differently.  One patient in their 50s may show minimal wrinkles and sagging skin, while another in their late 30s may already have significant evidence of aging. Generally, facelift surgery is considered for patients between 35 to 65 years of age, with an optimal age being somewhere between 50 and 60.
Everyone ages differently, so a facelift surgery can be beneficial at different ages
We all show the signs of aging in different ways and areas of our faces, and some of us age more quickly than others. While some people feel that they may not yet be old enough for a facelift, the truth is that addressing the signs of aging relatively early can help to preserve and maintain the facial structure while making patients appear several years younger. Results for younger facelift patients are often enhanced due to the texture of youthful skin. While there are non-surgical options such as contouring with dermal fillers for people who feel that they are not yet ready for a facelift, the surgery can be a highly effective option for patients even as young as 35 to 40 that want more substantial results.
Surgery to enliven and smooth the face should be customized for best results
As we all age differently and at different rates, we all have different aesthetic concerns.  Whether you are 40 or 60, if you are considering a facelift, you should seek out a surgeon who will customize your procedure to fully address your specific concerns and goals. Each patient requires varying correction of the facial skin and underlying muscular structure to best accomplish their unique goals and highlight their best features. This means customizing our surgical technique to each patient for the best outcomes.
Make sure that you fully discuss your concerns with your surgeon to ensure that you get the best possible outcomes.  Bringing in a photo of your younger self can help guide your surgeon in developing a plan to restore your youthfulness.
While there is no one perfect age for a facelift surgery, we can customize your procedure to address your exact concerns at any age. Call 860.676.2473 to learn more about how a facelift can help you appear younger and more vibrant.