Look Youthful with Blepharoplasty in Farmington and Hartford, CT
Aging around the eyes is a common concern for men and women. Droopiness and redundant skin of the upper eyelids can develop, while puffy bags, dark circles, and wrinkling can form under the eyes. The leading solution to these complaints is a surgical cosmetic procedure called blepharoplasty. Dr. Karter and Dr. Seeley skillfully perform this procedure at Connecticut Facial Plastic Surgery.
Interested in Blepharoplasty in Connecticut?
Contact Connecticut Facial Plastic Surgery to learn more about your options.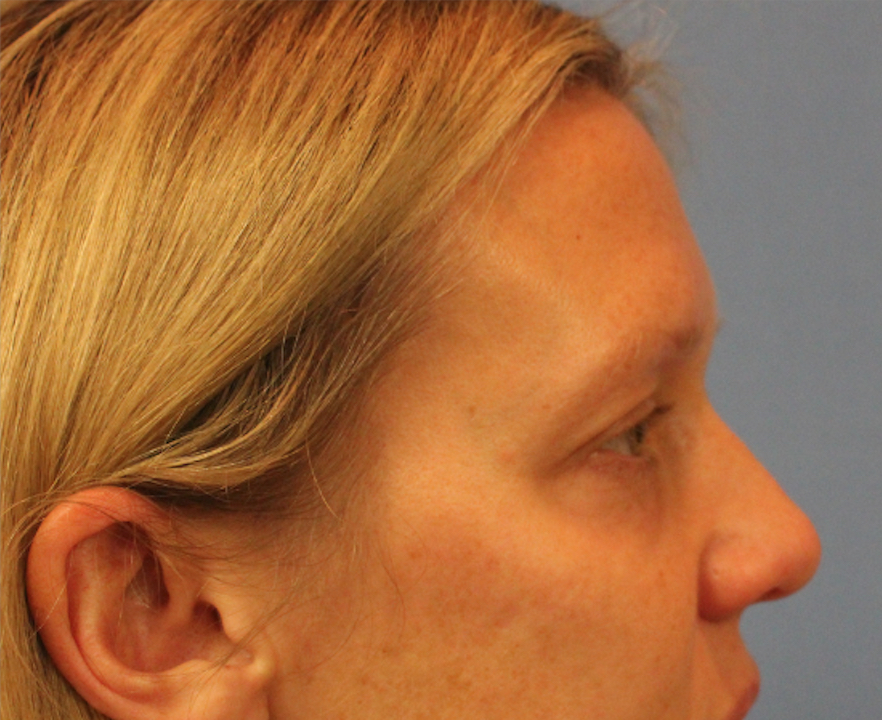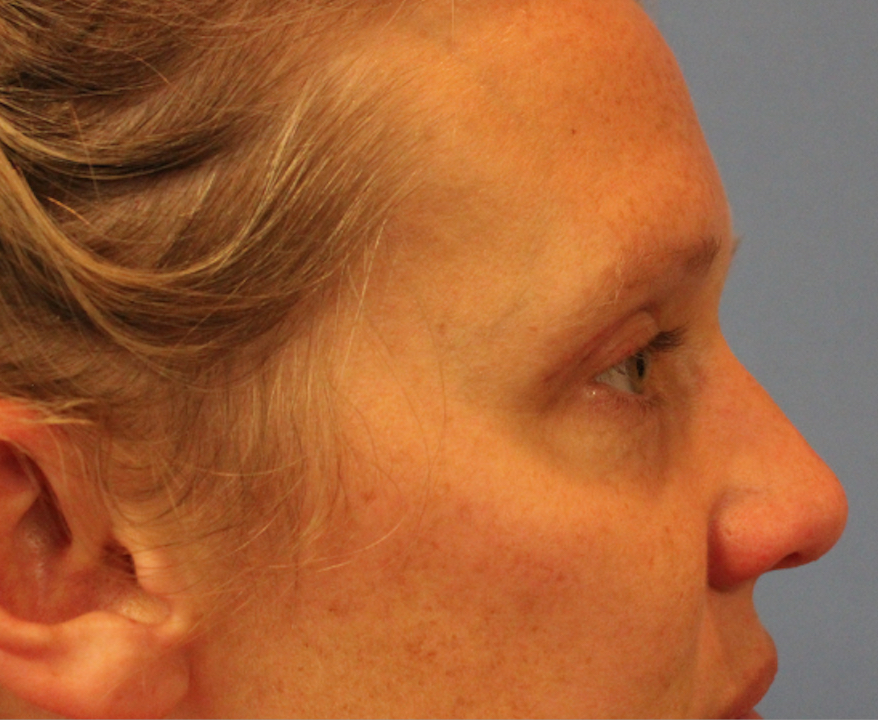 Table of Contents Click to jump to section
What Is Blepharoplasty?
Blepharoplasty, also known as eyelid surgery or an eyelid lift, is a cosmetic and functional eyelid surgery. The procedure aims to create a younger-looking and refreshed appearance by opening the area around the eyes. During eyelid surgery, Dr. Karter or Dr. Seeley will carefully reshape the tissues of the upper or lower eyelids. They may remove excess skin, muscle, tissue, or fat during the procedure. We can perform eyelid surgery on the upper eyelid alone (upper eyelid surgery), the lower eyelid alone (lower eyelid surgery), or both eyelids together, depending on your unique needs.
On the upper eyelids, your plastic surgeon typically places incisions in the natural crease. When your eyes are open, any scarring that may occur remains hidden in the crease. A properly placed incision in a natural fold is practically invisible once healing has occurred.
During a lower eyelid blepharoplasty procedure, incisions are along the lash line or in the smile creases of the lower lid. They could also be behind the eyelid itself. These incision placements minimize any visible scar.
Blepharoplasty simultaneously offers cosmetic and practical benefits. For example, lax upper eyelids can sometimes obstruct the field of vision. Addressing this excess sagging skin can increase visibility and help patients achieve clear sight.
Start your Aesthetic Journey Today!
Ready to schedule a consultation with one of our board-certified plastic surgeons? Click the link below to fill out your information and start for the next steps towards a new you!
Your Blepharoplasty Consultation at Connecticut Facial Plastic Surgery
Patients interested in learning more about eyelid surgery can call one of our offices to schedule a consultation. We have locations in Farmington, Glastonbury, and Avon, CT. Our helpful staff will explain what you can expect and help you schedule an appointment to come in and meet with us. 
Our consultations are patient-focused. We want you to share your unique story and address your individual goals. Our surgeons wish to understand why you are considering eyelid surgery, what you hope to achieve, and any reservations you may have concerning the procedure. We'll talk about the aging process, focusing on the area around the eyes. After an examination and discussion, our surgeons will offer treatment recommendations.
For many of our patients with eyelid aging, blepharoplasty will be an ideal fit. We may recommend complementary surgical procedures like a brow lift or facelift if needed. In many cases, non-surgical procedures like BOTOX® and dermal fillers can maximize results post-operatively. We want each patient to understand their options, surgical or non-surgical, before they decide. We also want them to understand the risks, benefits, and limitations of each procedure they are considering.
Our consultations always end with patient questions. Feel free to ask our experienced facial plastic surgeons any questions you may have. Many patients prepare for their visit by bringing their list of questions to their blepharoplasty consultation.
The Day of Surgery: What to Expect from Eyelid Surgery in Farmington & Hartford, CT
We perform all our surgical procedures, including eyelid surgery, at an accredited, off-site surgical center. Plan on arriving in the morning. Your designated caregiver will drop you off and pick you up after surgery, as you won't be able to drive on the day of your procedure. The surgery center has a parking garage available with direct access to the center via the elevator.
Before your procedure, you'll meet with your board-certified plastic surgeon one final time to review recovery instructions and prepare for surgery. If needed, you will get surgical markings at this time.
A typical blepharoplasty takes one to two hours. After a short period of monitoring in the post-surgical care area, patients can return home to begin recovery. We ask that someone stay with you for the first day or two. We provide very detailed instructions for recovery and are always available to answer questions.
Interested in Blepharoplasty in Connecticut?
Contact Connecticut Facial Plastic Surgery to learn more about your options.
Recovery After Eyelid Surgery
When you get home after your eyelid surgery procedure, elevate your head and rest as much as possible. For the first two days of your recovery period, we suggest applying cold compresses to help reduce swelling and discomfort. After that, you'll need to clean your incisions a few times daily, and apply an ointment, like Aquaphor, to prevent dryness. Covering the eyes with bandaging is not necessary or recommended.
Swelling, bruising, and tenderness are common. These symptoms should fade quickly, and many patients find they can manage pain with over-the-counter painkillers. As healing progresses, you may notice your eyes feel sticky, itchy, or dry. You can use eye drops to provide relief. We'll remove any permanent stitches within a week of surgery; self-absorbing stitches do not require removal.
To ensure proper healing and the best results, make sure you protect your eyes from the sun by diligently wearing dark sunglasses anytime you go outside for the first several weeks.
Frequently Asked Questions About Eyelid Surgery
When considering a facial plastic surgery procedure, it's essential to ask questions and do independent research. Find answers to common questions below. Of course, we can't answer every question here. Feel free to get in touch for personalized answers to your questions about upper and lower eyelid surgery.
For the Best Blepharoplasty in Connecticut
Patients interested in learning more about eyelid surgery are encouraged to schedule a consultation. We focus on truthful information, shared dialogue, and collaborative decisions to ensure each patient is delighted with their experience at Connecticut Facial Plastic Surgery. To schedule your eyelid surgery consultation with us, call us at (860) 676-2473. We serve patients throughout Hartford County, including Farmington, West Hartford, Avon, Simsbury, Glastonbury, and Wethersfield.