Reshape the Ears with Otoplasty in Farmington & Hartford, CT
Large, protruding, or misshapen ears are a common source of teasing. Children and adults alike often endure damaging comments about the appearance of their ears.
Otoplasty
is a surgical procedure which can reshape the ears, ensuring they complement your appearance and are in harmony with your other facial features. We perform otoplasty procedures on patients both young and old throughout the Farmington valley and Hartford County.
Interested in Otoplasty in Connecticut?
Contact Connecticut Facial Plastic Surgery to learn more about your options.
Ear Reshaping Surgery Basics
Otoplasty, a type of
ear reshaping
surgery, may also be referred to as ear remodeling or ear pinning. The treatment is designed to augment the size, shape, and protrusion of the ears to better frame the face. It is often performed on children, but we also treat adults that are unhappy with the appearance of their ears. Older and younger patients alike can benefit from an ear transformation. Otoplasty is used tot reat a wide variety of ear issues. At Connecticut Facial Plastic Surgery, we use ear surgery to treat:
Ears that protrude from the sides of the head
Ears that are significantly larger than other facial features
Asymmetrical ears
Congenital ear deofrmities
Trauma to the ear and cauliflower ear
Ears that fold over on top (lop ears)
Dissatisfaction with previous ear surgery results (otoplasty revision)
Ear deformities from cancer (Mohs surgery)
A consultation with one of our board-certified surgeons can help you decide if ear pinning will benefit you or your child. Come in for an examination and consultation to learn more about your options for ear surgery in Farmington, CT or Hartford County.
Start your Aesthetic Journey Today!
Ready to schedule a consultation with one of our board-certified plastic surgeons? Click the link below to fill out your information and start for the next steps towards a new you!
The Otoplasty Procedure - What to Expect
Surgery to correct protruding ears begins with a small incision, placed behind the ear in the natural fold where the ear meets the head. Cartilage is repositioned or removed, as needed, and permanent sutures are placed to hold the ear in position. Other incisions may be needed for shaping and vary with each case. Any incisions on the front of the ear are placed in natural folds to minimize visibility after healing.
Since otoplasty can address many different ear problems, the procedure can vary extensively. Your surgeon will give you a better idea of what to expect from your procedure during your consultation.
Patients return home the same day as their procedure, often one to two hours after surgery is complete. <a href="https://www.plasticsurgery.org/cosmetic-procedures/ear-surgery/recovery" target="_blank" rel="noopener">After ear surgery</a>, the ears are bandaged with special dressings that support the ears as they heal. This bandaging is temporary, and results from the procedure will be immediately visible after the bandaging is removed.
It is very important that the bandaging remains in place until the surgeon instructs. Parents must help children to avoid touching the bandages, so the ears can heal properly.
Patients should plan on missing about a week from work or school. Minor activity restrictions may be in place for about six weeks.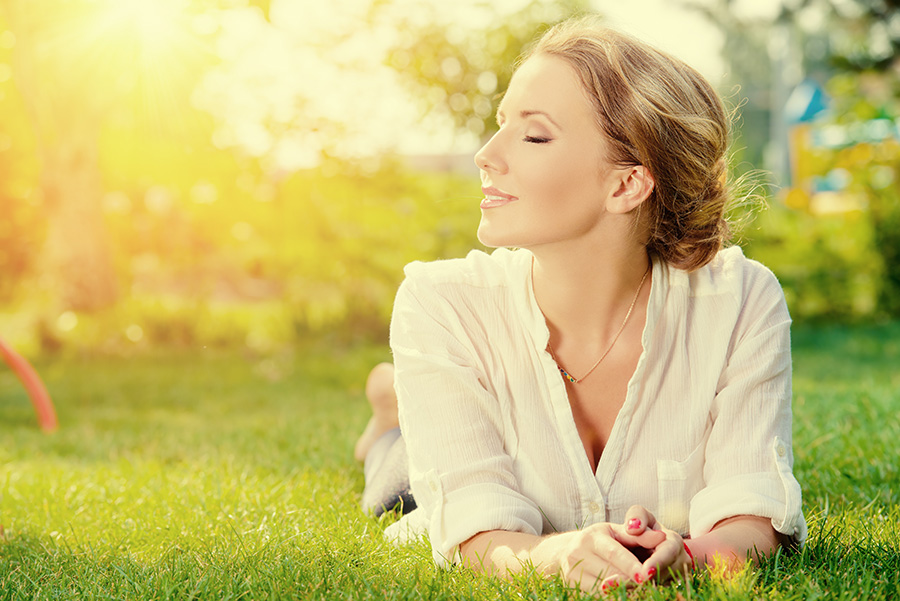 Ear Surgery and Children - What Age Can I Consider Otoplasty for My Child?
Otoplasty can be performed any time after the ears reach their full adult size. This usually occurs around five to six years of age. We find that performing the surgery early, usually before the child starts Kindergarten or first-grade, can help prevent the negative consequences associated with teasing.
Ear size is only one factor in determining if a child is ready for surgery. We want our young patients to understand the procedure and to play an active role in their care. Children should be able to listen and follow directions well. Cooperation is essential for a successful procedure and to minimize complications in surgery preparation and recovery.
When preparing for otoplasty on a child, we communicate with both the parents and the patient. This is a team effort (parent, child, and surgeon) and we'll all work together to achieve the best possible result for our patient.
Surgery on children can be difficult. Our surgeons have worked with many young children and understood how to communicate with them to alleviate fear and anxiety. Additionally, we perform our pediatric otoplasties at a free-standing children's ambulatory surgery center, specifically designed to meet the unique needs of the pediatric population We love our young patients and find that working with children is among the most rewarding work we do.
Ear surgery on children is often performed during the summer or around school holidays to minimize time missed from school. If the procedure is scheduled during the school year, patients typically miss one week of classes.
Frequently Asked Questions About Otoplasty
Schedule an otoplasty consultation for yourself or for your child by calling Connecticut Facial Plastic Surgery at (860) 676-2473. We have conveniently located offices in Farmington and Avon, CT to serve patients throughout Hartford County.