Rejuvenate Your Neck in Farmington, CT
Although many of our patients notice the effects of an aging face, most are susceptible to an aging neck as well. This concern may occur later with some and earlier with others. But whenever sagging skin, jowls, or a turkey neck appear, it affects facial beauty as well. Fortunately, there is an aesthetic surgery that will deliver a sleek, slim neckline to enhance your facial appearance. A Necklift tightens sagging skin, smooths banding, and restores a youthful jawline contour. It can also treat unwanted neck fat and eliminate a double chin.
Interested in Necklift in Connecticut?
Contact Connecticut Facial Plastic Surgery to learn more about your options.
Contact us to learn more about Necklift surgery in Farmington, CT. Our welcoming staff is waiting to show you the attention and skill that make Connecticut Facial Plastic Surgery one of your best aesthetic options in Hartford County.
Discover why patients trust Connecticut Facial Plastic Surgery for their cosmetic and reconstructive treatment, from rhinoplasty and facelifts to brow lifts, injectables, and laser treatments. Read our Google reviews and experience exceptional care and outstanding results firsthand.
My experience with Dr. Karrer was wonderful! As an older patient, he calmed all my anxieties and made the journey exciting. No time is too late. He positively guided me through each step in order to achieve all my goals. Dr. Karter is top on my list! Love his new office too!!

- Linda Mancuso

Dr. Karter is a phenomenal Doctor who really cares about your well being and will go above and beyond to achieve exactly what you are looking for to get done. He is very patient and kind and actually listens. He took his time to explain everything that I would expect from start to finish and answered all of my questions. I never felt rushed in anyway even after the procedure. I am recommending him to anyone who is looking for a trusthworthy and honest Doctor that is Top rated in my book. His whole team is amazing as well! I am not sure of the longevity since I just got this done, but so far I am highly impressed! Thankyou so much Dr. Karter!!!

- Jackie

Dr. Karter has performed two procedures on me. First, I had a lower blepharoplasty and he did an awesome job!! It has been 2 years since and I am over the moon at how great they look! Second, I had a lower deep plane facelift, a platismaplasty, temporal brow lift and a lip lift. I am so happy with my results 6 months later. He is so gentle and caring about his work and really does an amazing job! He really knows what he's doing and explains everything to a tee. I can barely see my scars at 6 months and everything healed beautifully! He goes out of his way for his patients and actually came into the office to check on me on Thanksgiving day!! Can't beat that! Thanks so much to he and his staff for for everything!!

- Vicki Hogan

I recently had tear trough filler with Dr. Karter and he's the best. So personable, knowledgeable, and patient. Highly recommend!

- Hanada Hamideh

I recently underwent a rhinoplasty procedure with Dr. Karter & I can confidently say that I am beyond thrilled with the results. From start to finish, my experience with Dr. Karter & his team was top-notch.

Not only does Dr. Karter have a great bedside manner, but he was also incredibly knowledgeable & able to answer all of my questions & concerns before the procedure. He made me feel at ease & confident in his ability to deliver the results I was hoping for.

The staff at the practice were also amazing - Erin was friendly, attentive, & made sure I had everything I needed. They were a true asset to the practice & contributed to making my experience a positive one.

But most importantly, the results of my rhinoplasty are truly amazing. I am so in love with my new nose & it has truly boosted my confidence. Dr. Karter was able to achieve the exact look I was hoping for & exceeded my expectations.

Overall, I highly recommend Dr. Karter for anyone considering a rhinoplasty procedure. They have the perfect balance of excellent bedside manner, knowledgeable expertise, & a wonderful staff that will make your experience a positive one.

- Annie J

Dr. Karter did an incredible job with my chin lipo. Everyone in the office was super helpful and informative. I felt completely prepared for the surgery and was thrilled with the results. I couldn't recommend him enough! Worth every penny of the reasonable price!

- Sydney Giuliano

Great , doctor! He is kind , the environment is clean and calming. The staff is beyond amazing ! 5 stars out of 5! For sure !!!

- ashley larson

I've considered chin lipo for a while and impulsively booked a consult with Dr Karter. It was easily one of the best decisions I've ever made! He is incredibly kind and talented. I felt so comfortable here I didn't even make a consultation with any other surgeons. I ended up getting chin liposuction and a deep neck lift. I'm almost a month post op writing this review and still experiencing a little swelling which is normal but I could cry over how great my results are looking so far.

Both Dr Karter and his assistant Erin have been over the top accommodating when it came to booking my surgery and my recovery!!! They gave me their personal numbers and I never felt like I was bothering them with all of my questions lol I recommend him to everyone

- J

Very thorough information regarding options. Welcoming, relaxed atmosphere. Highly recommend!

- Dawn McCartan

Went I meet Dr karte for the first time I knew he was the perfect dr.he give you the confidence the support, he is so kind,I recommend Dr karter he's the best

- Maria

I am very satisfied with my procedure. Everything was so profesional and everybody at the office is very friendly.

- Julia Vázquez

The absolute best in every way! So, so happy! Nothing more needs to be said, except book an appointment with Dr. Karter, no need to look further.

- Anne C

PHENOMENAL, that is how I would describe my experience with Dr. Karter. He is a truly talented surgeon, and I cannot say enough good things about him and his staff. For the past 20 years I've always wanted a more pronounced jawline and it has always been an insecurity of mine. Over the past couple years of seeing myself on zoom meetings I'd become even more self-conscious and unhappy with my overall appearance, so I decided to do something about it, and I am so glad I did. From the minute I met with Dr. Karter for my consultation, I immediately felt comfortable. During our consultation I told him which areas of my face bothered me, and unlike other doctors I felt like he really listened. He offered several options and thoroughly explained the benefit of each. After that first meeting I cancelled all my other consultations because I knew had found the right Dr. I decided to do a chin implant, deep plane neck lift and buccal fat removal. Prior to surgery, his patient coordinator, Erin, made it a seamless process and an absolute pleasure to work with. I am now one month post op, and I am blown away with the results. I have never felt this good about myself; my only regret is not doing this sooner. Doing this is literally the best money I have ever spent on anything in my entire life. Thank you, Dr. Karter, for returning my self-confidence, I can't stop looking in the mirror, you truly are a genius.

- JP Gilbert

I found Dr. Karter by accident, and I'm so happy I did. My genetic double-chin was killing my self-confidence for years; as early as my 20s with my weight at 115 lbs. From the day I submitted an inquiry form online, I was contacted by a patient care specialist, Erin, who answered all of my questions and was very patient with me. I have a very strict work schedule and Erin went out of her way to be sure I could secure the date that I wanted.

This was a major surgery and decision, but I was completely comfortable with it. I had my procedure a little over a week ago and I am blown away by the results already. During the healing process, Dr. Karter and Erin have been amazing, responsive and very warm. They truly care about all of their patients. If you have a double-chin, do not settle for simple lipo or a neck lift without first consulting with Dr. Karter. He is one of the only surgeons in the state who is known for his deep plane face lift and you will not get these results elsewhere! I will post pictures when I am done healing, but I could not wait to write a review.

- Melanie Scarlett

He is an amazing surgeon and perfected my rhinoplasty! It was better than I could have imagined and truly changed my life. He is very knowledgeable and an artist with his craft. Would recommend to anybody.

- anife odai

I absolutely love the results that I see after my lower lid surgery! I was apprehensive at first, but Dr. Karter totally put me at ease! He answered all my questions and gave me various options for what I was looking for, and I am so happy now when I look in the mirror! Thank you so much Dr. Karter!

- Dawn Kaplan

Dr. Karter is an artist, an incredibly talented surgeon, and he helped me plan the right approach to get the results I was looking for, removing years of aging from a 58 year old to have a natural, healthy, youthful look. It is UNBELIEVABLE how I now look the age that I feel. It's so natural that my sister commented that I look like a much younger version of me. Thank you so very much Dr. Karter. I never imagined that the investment in surgery would have had such a huge impact on my life!

- Sherie

Always pleasant experience even tho I don't like needles but results are worth it all!!!

- Maria Higgins

I can't speak highly enough of Dr. KARTER's expertise and professionalism! I have tried few other places for Botox and Fillers and none came close! I highly recommend him to my family and all my friends.

- Julia Cordos

I am very grateful for having found Dr. Karter. He is a very skillful and talented doctor who I selected after reading his online reviews to administer my dermal injections. I will look no further as Dr. Karter is a truly compassionate doctor who listens to what you are trying to accomplish and answers any questions you may have before beginning the procedure.

- Gwenn

Dr. Karter is a wonderful and highly skilled surgeon. He patiently explained the procedures and made me feel at ease right away during my first appointment. Most importantly, he made me feel safe during my treatment.

- Dawn Hemard

A great experience! My daughter had her ears pinned and Dr Karter was caring, informative and supportive. The staff is top notch! Thank you!

- Kristen Kurtin

Dr. Karter is an absolute artist when it comes to rhinoplasty!

Ecstatic with my results, as they exceeded my expectations!

I look like me, just better!

Breathing is improved!

From the initial consultation, in depth details of what to expect, he answers all questions and concerns I had and made me feel very comfortable from the moment I sat in his chair.

Office staff is wonderful and very accommodating.

I would highly recommend him to anyone looking for a plastic surgeon!!

- Victoria Velez

I couldn't be happier with choosing Dr. Karter. You can tell he cares about his patients and it shows in his work. He's very detailed oriented which I love! His staff went above and beyond to make me feel comfortable and relaxed with the entire experience. I'd highly recommend Dr. Karter to family and friends.

- Aneta D

Dr. Karter is a highly skilled surgeon. I could not be happier with the results of my cosmetic procedure. From the initial consultation to the post-op visits, his professionalism, care, and attention was remarkable. Dr. Karter took the time to provide an in-depth discussion about the various treatment options, answer all of my questions, and provide an outcome that exceeded my expectations. The office staff is well-organized, polite, friendly, and highly accommodating. From start to finish, it was a great experience. To anyone looking for a plastic surgeon, I recommend Dr. Karter without reservation.

- Meg Gustafson

My daughter received exceptional treatment from Dr. Karter and his team. Her elective sinus surgery went smoothly and her recovery was quick. She was very comfortable! Dr. Karter is incredibly supportive and his work is impeccable. Highest recommendation!

- Denise Alfeld

I highly recommend Dr.Karter, He is so Knowledgeable and personable His work is as close to perfection as one can get!

- Kelly Stolarz

Dr. Karter is as close to perfection as one can get. He was so attentive and caring before, during and after my rhinoplasty procedure. I highly recommend Dr. Karter and would trust him with anything you're thinking about "improving"

- Ashley Fennessy

Dr. Karter did an amazing job in repairing the damage to my nose and septum incurred during a fall. He was professional, caring and very thorough in his explanations of the surgery and of the options I could pursue. I also used this surgery to help restore my eyelids to their original shape. His skill was very evident in restoring my natural looks.

- patricia hamilton

Great experience with Dr. Seeley and his staff. I am breathing so much better at night. I have not been suffering from my usual nasal congestion and one sided headaches. Dr. Seeley also fixed an aesthetic issue during my procedure and I could not be happier with the results.Thank you!!xx

- M Heartx

Dr. Karter has great bedside manner, very thorough, and he made me very comfortable from the moment he stepped into the consultation room. He thoroughly answered all of my questions before, during, and after my surgery. I never felt rushed during my post-op appointments and overall was given excellent care. He performed an otoplasty on me in January of 2021 (took me a while to finally write a review) and I couldn't be happier with the results. He gave me a new found confidence. Additionally, Dr.Karter as well as his office staff are very friendly and accommodating. He has my stamp of approval and I will be recommending him to anyone looking for a knowledgeable facial plastic surgeon.

- Maggie T

Dr. Karter did an outstanding job with my surgery. I could not be happier. His staff is awesome, everyone of them.

- Ken PESCATELLO

Dr. Seeley and his staff were excellent. They were caring, helpful and organized. Dr Seeley took the time to be very thorough about my procedure options for the results I was looking for along with pricing and availability. I felt confident in his abilities and felt comfortable sharing all my thoughts. After having my procedure I was elated with the results, I would highly recommend this establishment to all who inquire!

- jennifer arria

I am absolutely blown away at the results that Dr.karter was able to achieve on my chin liposuction! I cannot believe how incredibly professional and kind he was. He was able to explain everything to me so well that I had no problem understanding exactly what was going to happen. I cannot say enough good things about this whole office everyone is so kind as soon as you walk through the door! I will be recommending this office everyone!!

- Angel Ecker
Table of Contents Click to jump to section
How Aging Affects Delicate Skin on the Neck
It's common to notice the first signs of an aging neck after 40. Patients may see loose skin and a loss of definition below the chin and jaw. Cords or banding in the neck may become more evident as the paired muscles located on either side of the neck (platysma muscles) loosen over the years. Skin becomes less elastic, and many patients develop a turkey neck or loose, sagging skin under the chin. The Jawline definition is lost, and the development of the unsightly double chin.
Our necklift procedure addresses many of these issues leaving you with an appealing complement to your facial appearance. During your operation, we tighten loose skin, adjust the platysma muscle, remove excess fatty tissue, and reestablish youthful contours to the jawline and neckline.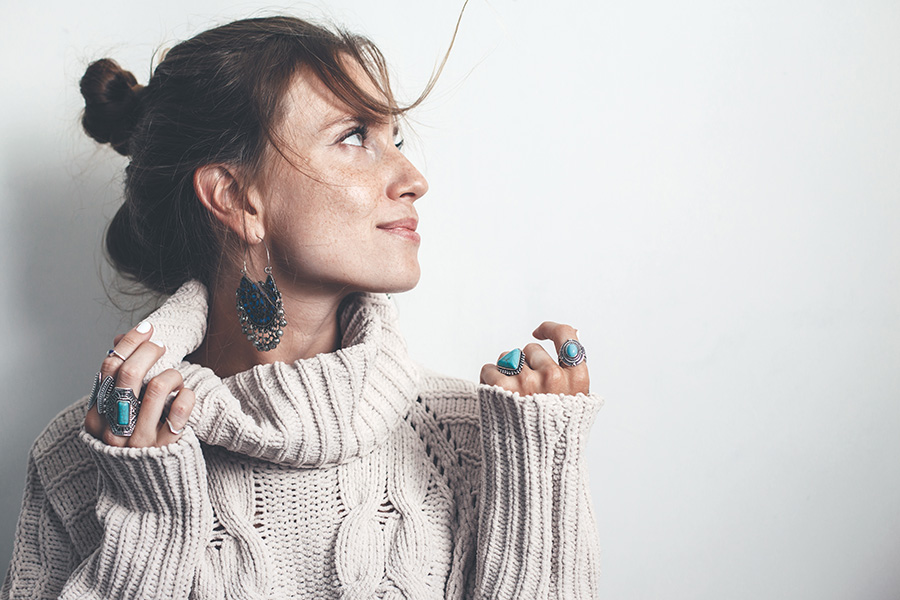 What Can a Necklif Surgery Do for Me?
It restores a youthful appearance to the neck and jawline. At Connecticut Facial, we commonly treat cosmetic issues, including:
A necklift can be performed as a standalone procedure or combined with a
facelift
for
total rejuvenation
.
Start your Aesthetic Journey Today!
Ready to schedule a consultation with one of our board-certified plastic surgeons? Click the link below to fill out your information and start for the next steps towards a new you!
Your consultation will be with a board-certified surgeon at the location of your choice. They will provide you with the necessary information to make an informed decision. You can expect:
A thorough examination of the face and neck to determine the best treatment options for you
A discussion about your goals for the procedure, your lifestyle, and your expectations for necklift surgery
A review of your medical history, including any medications you use
To discuss treatment options, including any non-surgical alternatives
Us to answer any questions you may have about your treatment plan
A discussion about procedural costs, payment options, and what you can expect moving forward
To schedule your surgery, if you're ready to take the next step
Our surgeons strive to make your
consultation visit
as informative and stress-free as possible. Our goal is for you to have a thorough understanding of what to expect before, during, and after your surgery.
Interested in Necklift in Connecticut?
Contact Connecticut Facial Plastic Surgery to learn more about your options.
Because a necklift resolves multiple cosmetic issues and no two patients are alike, we customize the procedure to ensure optimal results. Although duration times vary, a typical operation is approximately two hours.
The procedure is an outpatient procedure performed under general anesthesia. Your surgeon will make precise incisions in the treatment site to deliver the best results possible while minimizing the risk of scarring. Next, we reposition the underlying tissue and remove excess skin. We conclude the operation by closing the incisions with sutures.
You will spend one to two hours in recovery with most of our patients returning home the same day. Plan to have a responsible adult with you to drive you home and stay with you for at least one day.
Expect bandages in place on your neck when you wake. For the first few days, you should rest. We will prescribe pain medication for your comfort as well as antibiotics to stave off infection. As with all surgery, expect bruising, swelling, and some discomfort in the incision area. If you have any questions during recovery, please call.
Most patients take one week off from work, more if their job involves strenuous activity. After one month you can begin to resume exercise with caution. Your surgeon will give you a comprehensive list of dos and don'ts during recovery.
An ideal candidate is in good health, has realistic expectations about the outcomes of the procedure, and experiences the following concerns:
Loose or sagging skin around the neck area
Excess fat under the jaw, leading to the development of a double chin
Visible bands or changes in the texture of the neck muscles (platysma muscles)
Reduction in the definition of the jawline
While necklift surgery is generally safe, it's essential to be aware of potential risks and side effects. These may include numbness, bleeding, infection, tightness, and in rare cases, thrombosis (blood clots). Our surgeons will discuss the potential risks and side effects during the consultation and provide detailed post-operative care guidelines to reduce the likelihood of these risks and side effects occurring.
We offer a full complement of facial treatments and procedures to help you look your best. Some can be paired with a necklift or done as a standalone procedure. They include:
Laser Treatments
Chemical Peels
Liposuction
Laser Treatments
Our cosmetic laser treatments can often be performed on the neck. These treatments can address hyperpigmentation and visible veins and vascular conditions.
Chemical Peels
Liposuction
Visit CT Facial Plastic Surgery for Your Necklift Treatment
Our board-certified surgeons are both trained in facial plastic surgery that creates natural and beautiful results. Dr. Brook Seeley is board-certified by the American Board of Facial Plastic Surgery; both he and Dr. Nicholas Karter are board-certified by the American Board of Otolaryngology- Head and Neck Surgery. Dr. Seeley is board-certified and Dr. Nicholas Karter is double board-certified in facial plastic surgery at Connecticut Facial Plastic Surgery. Whether you meet with Dr. Seeley or Dr. Karter, you can be certain that you are receiving the best aesthetic medical care available in the state.
Frequently Asked Questions