Rejuvenate your Neck with Neck Lift Surgery
A neck lift smooths banding, tightens sagging skin, and restores a youthful jawline contour. It can also treat unwanted fat under the chin and eliminate a double chin. Call us to learn more about neck lift surgery in Farmington, CT. Our welcoming staff is waiting to show you the attention and skill that make Connecticut Facial Plastic Surgery, one of the top facial plastic surgery practices in Hartford County.
How Aging Affects Delicate Skin on the Neck
The first signs of neck aging are often noticed in the mid-40s. Some of the first changes patients see are loosening skin and a loss of definition below the chin and jaw. Cords or banding in the neck may become more evident as the platysma muscles, paired muscles located on either side of the neck, loosen over the years. Skin becomes less elastic and many patients develop a "turkey neck", or loose, jiggling skin on the neck and under the chin. Jawline definition is lost, and many patients develop the dreaded "double chin".
Our neck lift procedure addresses many of these common signs of aging at this area. During the procedure, we tighten loose skin, adjust and tighten the platysma muscle, remove fat fatty tissue, and reestablish youthful contours to the jawline and chin.
A neck lift can be performed on its own but is often paired with facelift surgery.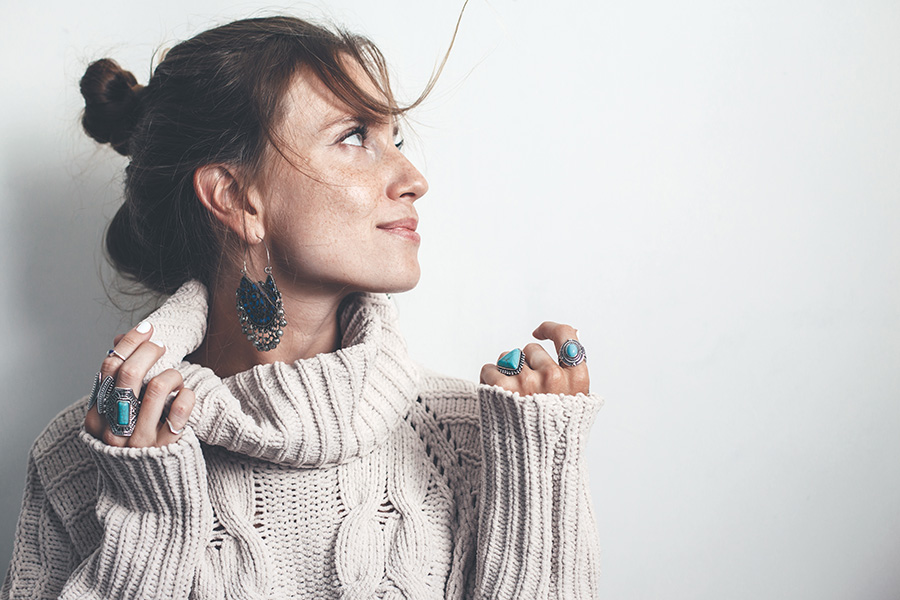 What Can a Neck Lift Do for Me?
A neck lift restores a youthful appearance to the neck and jawline. In our practice, this procedure is commonly used to address three age-related changes to the neck that include:
Double chin
Turkey neck
Platysma banding
Loss of definition to the jawline
If you have one or more of these common complaints, come in for a consultation and explore your options. A neck lift can address these aesthetic issues and many others. Our patients are delighted with the results we can achieve with cosmetic neck surgery.
Start your Aesthetic Journey Today!
Ready to schedule a consultation with one of our board-certified plastic surgeons? Click the link below to fill out your information and start for the next steps towards a new you!
Your Neck Lift Consultation in Farmington, CT
All patients have a consultation with one of our board-certified surgeons before scheduling a neck lift. There is a fee for this consultation, that is applied toward the cost of your surgery once it has been scheduled. Our consultation fee includes the initial appointment and any additional consultations that are needed prior to surgery.
On the day of your consultation, you'll arrive at one of our beautiful office locations. We have facial plastic surgery offices in Farmington and Avon, CT to conveniently serve men and women living throughout Hartford County. You'll check in and complete some initial paperwork before meeting with your surgeon.
Our consultations are information-packed. During your visit, we'll:
Perform a thorough examination of the face and neck to determine the best available treatment options
Talk about your goals for the procedure, your lifestyle, and your expectations for neck lift surgery
Review your medical history, including any medications you use
Discuss treatment options, including any non-surgical alternatives
Answer any questions you may have about your treatment plan
Discuss procedural costs, payment options, and what you can expect moving forward
Schedule your surgery, if you're ready to take the next step
Meet our surgeons and staff and discover why Connecticut Facial Plastic Surgery is one of the top facial plastic surgery practices in Connecticut for comprehensive facial rejuvenation.
Neck Lift Surgery in Farmington, CT
We perform all surgeries at our off-site surgical suite. On the day of your procedure, you'll arrive and check in before heading into pre-op. You'll also meet with your surgeon to review goals and recovery information one final time before surgery.
Our neck lift procedures are highly customized. Some patients want their treatment to address a double chin while others are concerned about neck banding; your surgery will be uniquely designed for you to address your specific concerns. A typical procedure takes about two hours.
After surgery, patients spend one to two hours in recovery. Most return home the same day as their procedure, although you will need someone else to drive. We'll check in on you several times through phone calls and office visits to make sure that healing is progressing well.
Our patients recover from neck lift surgery in the comfort of their own home. Arrange for someone to stay with you for the first few days. We are available to answer any questions, so don't hesitate to get in touch as needed.
Most patients take about a week off from work, and we'll give you advice on when to return to more strenuous activities. Most patients wait about six weeks before slowly reintroducing exercise. 
Prescription pain medications are available if needed, but many of our neck lift patients don't require them. Bruising, tenderness, and swelling are common and expected. The skin may feel tight, especially for the first few days. We'll provide detailed recovery instructions at the time of your procedure.
Other Options for Neck Rejuvenation
Neck lift surgery isn't your only option for rejuvenation of the lower face and below the chin. Your surgeon may recommend one or more of the following procedures. These can be paired with neck lift surgery or alone, depending on your needs and goals.
Laser Treatments
Our cosmetic laser treatments can often be performed on the neck. These treatments can address hyperpigmentation and visible veins and vascular conditions. 
Chemical Peels
Our chemical peels help to smooth wrinkles and restore a more youthful skin appearance.
Liposuction
For patients with a double chin or unwanted fat under the jaw, we often recommend liposuction. This can be performed alone if the skin is taut and elastic or paired with neck lift surgery.
Aging doesn't just happen to the face. Treat aging skin on the neck and jawline with a surgical neck lift at Connecticut Facial Plastic Surgery. Call us at (860) 676-2473 to schedule your consultation with our board-certified, specialty trained facial plastic surgeons, Dr. Seeley and Dr. Karter, today.
Visit CT Facial Plastic Surgery for your Neck Lift Treatment
Our board-certified surgeons are both trained in facial plastic surgery that creates natural and beautiful results. Dr. Brook Seeley is board-certified by the American Board of Facial Plastic Surgery; both he and Dr. Nicholas Karter are board-certified by the American Board of Otolaryngology- Head and Neck Surgery. Dr. Karter also completed a prestigious fellowship in facial plastic and reconstructive surgery at the Langsdon Clinic. Whether you meet with Dr. Seeley or Dr. Karter, you can be certain that you are receiving the best aesthetic medical care available in state.
Learn more about how a neck lift can help you achieve your goals of looking and feeling youthful. Call today for a consultation!